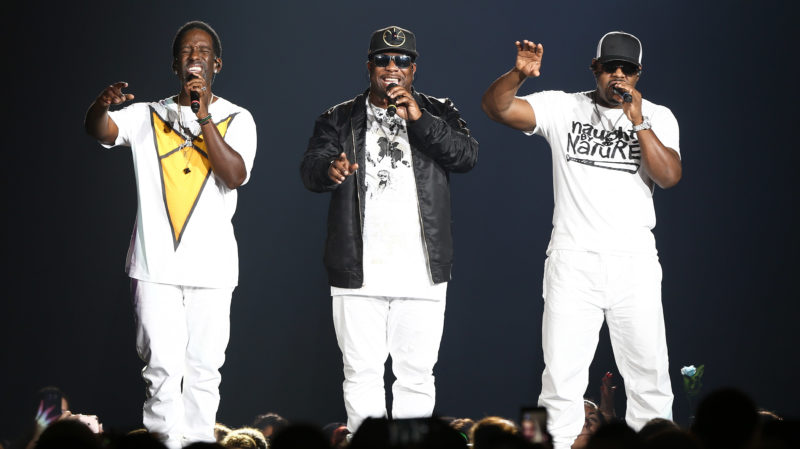 Written by Angie Morgan
My little Northern Michigan community welcomed Boys II Men on its beachfront stage during its annual Cherry Festival. I think I was first in line to buy tickets because I can't ever get enough 90s R&B.
I braced myself on the evening of the concert for the realization that they might not be as great as they were (30) years ago on the radio. After all, we're all older now and age has a way of humbling even the best of us.
But when they took the stage, man, I was blown away. They came out hard with Motown Philly and kept raising the bar with each song, to include a few covers that were true crowd pleasers. They even addressed their musical evolution, which included learning how to play instruments so they could expand their craft.
They showed up. Better yet, they emptied the tank that night, performing like this was their one and only show for the year.
I left that evening inspired: I want to be that. I want to be the type of leader who continues to expand and get better. I don't want to be attached to the outcome – financial gains, audience size, awards, recognition. I want to be attached to the moment, the experience, and the opportunity to influence right where I'm at.
I think this is a common, shared desire. I've been talking with many people right now about the second half of their career, which is the theme of a book many of us have been reading – From Strength to Strength by Arthur Brooks. The big idea is that if we rely upon the same success formula all throughout our life, we run the risk of massive disappointment. But if we switch our attention to new ways of influencing and leading, we can spend the second half of our career on fire with a new realized fulfillment.
In other words, as you look ahead, don't look as if you're staring down the End of the Road. Imagine that you're aspiring toward a new beginning, one where success is reimagined and you've got so much left to discover about you, your life, and how you can continue to be of value to the world around you.
Angie Morgan and Courtney Lynch are Lead Star's co-founders, leadership coaches, and the bestselling authors of 
SPARK
, 
Leading from the Front
, and 
Bet on You
. They help professionals reach new levels of success through their innovative coaching program,
Year to Rise
.