Leadership Coaching
Year to Rise will help your talent achieve their
leadership potential.
LEARN MORE
Leadership coaching is the catalyst for business breakthroughs.
DOWNLOAD NOW
Leadership coaching is the most effective development experience for individual performers, managers, executives, and teams because it creates the right learning environment for them to:
Expand their self-awareness so they see clearly how they can develop
Better identify opportunities for greater results amidst everyday challenges
Increase their confidence to take meaningful risks that add value to their teams and departments
Receive real-time guidance, support, and thought partnership as they advance projects and elevate their effectiveness

One skilled leader has the power to ignite transformational change for any team or business.
How the Program Works
The Year to Rise coaching program is led by real-world leaders who understand the nature of business, change, and the context in which your team is leading. Our Lead Star consultants have extensive leadership experience and now apply their skills as entrepreneurs, advisors to the world's best business, and as leadership coaches.
In a virtual, one-on-one format, a Lead Star coach will partner with your talent and share with them specific ways to reach new levels of success.
Key Program Features
Once your team member is assigned their coach – they'll launch their program, which consists of:
Program goal identification to ensure that there are metrics and relevant outcomes connected to the program's success
Custom selected leadership assessments to help expand self-awareness
On-demand coaching calls to ensure your leaders are getting the coaching they need to support growth and development (typical program participants engage in coaching sessions 2-3 times a month)
Action-based learning assignments, directly connected to actual deliverables or identified development areas, in between coaching sessions so they can apply what they're learning in real-time
If you have more than one leader enrolled in Year to Rise, Lead Star can also include group-based learning into the program to help share knowledge, best practices, and further align the group with skills needed to drive organizational performance.
Our Customized Approach
Each Lead Star coaching program is unique; every participant utilizes their coaching conversations with express goals that are important to them and their organization, which can include:
Research has shown that leadership coaching is one of the best ways to support the growth and development of high performers, all the while helping support retention and engagement strategies.
Who's This For?
Year to Rise is designed for professionals who have the will and commitment to excel.
If you have a team member who's:
Recently or soon to be promoted and needs to start out strong
Hit a ceiling and needs a new strategy to break through
Needs feedback to help them accelerate results
Wants to reach new levels of contribution and impact
Then make this their Year to Rise.
Program Duration and Cost
Lead Star's Year to Rise program is offered in a 6-month and 12-month format.
Each program option follows a similar structure:
Understand Your Story.
We'll focus on learning about our client's ecosystem and understanding their leadership style so they attain a clear picture of their strengths and opportunities for growth.
Clarify Your Vision and Identify Goals.
Together we'll define their professional and personal vision and translate it into goals and a step-by-step plan.
Focus on Sustainable Change.
We know personal growth takes time, will, and commitment. We'll help your talent create the context for change and build the leadership competencies needed for sustainable results.
Practice Self-Directed Growth.
When your team members conclude their Year to Rise experience, they'll have a roadmap that will allow them to continue down their growth journey post-program.
Selecting a Program
When considering which program duration is right for your talent, assess goals for their coaching program. If you need short-term support for either a project they're focused on, specific skill development, or a career goal that's in sight, the 6-month program can be ideal.
If your talent needs a transformational vision and strategy to achieve it or would value real-time support in a management/executive role and you have multiple goals for their development, the 12-month program is the better timeline.
You can also consult with one of Lead Star's coaches to determine what program length is the right fit.
What Our Clients Are Saying
Our leadership programs have been embraced by:
Impact of Our Coaching
seeking a promotion earned one
would recommend Year to Rise to a colleague or friend
reported greater balance and career satisfaction
Meet Your Coaches
Proven leaders and your guides to becoming the best leader you know.
Meet Courtney
Courtney Lynch is a big-picture thinker whose life's mission is to support individuals as they become the best leaders they know.
She spent nine years as a Marine Corps officer, managed a top-notch software sales team, and practiced at one of the nation's leading law firms. Courtney also served as an elected official and as Chief Operating Officer at a rapidly scaling U.K.-based technology company.
Meet Josh
Josh Fisher is a resilient, engaging leader who is deeply committed to coaching professionals to new levels of performance.
From his time as a Marine Corps officer to managing leadership development programming for a leading retail brand, Josh has extensive experience supporting the success of leaders at all levels. His clients experience growth that increases productivity, motivation, and results.
Meet Kristin
Kristin Harrington is an accomplished, innovative leader who excels at coaching and developing talented professionals.
Kristin has turned around organizations on the brink of closure, created new business ventures with high profit margins, and scaled existing programs and initiatives to fuel greater impact and reach. Her clients value her expertise and supportive style.
Meet Grant
Grant Roscoe is a compassionate, knowledgeable leader who values helping people grow and develop.
Grant is known for effective strategy development and execution through operational excellence. He has a passion for helping leaders deliver and sustain profitable growth by building strong teams and cultures, improving efficiency, and executing innovative strategies.
Meet Angie
Angie Witkowski is a dynamic, creative thought leader who knows how to unlock the capability and talent of leaders at all levels.
After serving as a Marine Corps officer, Angie led in pharmaceutical sales for Merck and Pfizer. She's been a special advisor to the Chairman of the Joint Chiefs of Staff on diversity initiatives, and engages routinely with boards and organizations to drive performance.
Meet Ben
Ben is a trusted resource to leaders seeking to shift performance and culture. His work is grounded in principles of trust, transparency, and empathy.
As a recognized professionalism and ethics expert, clients value Ben's real-world guidance grounded in experience. From his career as an Army pilot and attorney to his leadership at the Department of Justice, Ben has extensive experience supporting the development of leaders and frontline team members.
Meet David
David is a joyful leader who inspires his clients to value new ways of thinking, leading, and contributing. He supports leaders in discovering their strengths and realizing growth opportunities.
David brings firsthand experiences of leadership to each coaching engagement. He has led results in early-stage startups and more mature, multinational companies. Clients value his flexible, action-oriented style and thought partnership.
Meet Cara
Cara is a dynamic thought leader who cares deeply about supporting her clients. An expert in strengthening systems, Cara helps leaders build effective relationships.
Her global experience and leadership as a public health officer, leader, and clinician allow her to connect easily with clients seeking to elevate their leadership capabilities. Clients appreciate her curiosity, support, and valuable wisdom.
Meet Anne
Anne is a joyful, learned coach who values supporting leaders in achieving breakthrough success.
She has developed and launched new products, led organizational transformations, and coached leadership teams through change in the healthcare, technology, digital content, and services sectors. Clients appreciate her ability to connect, clarify, and guide their development journeys.
Meet Sheena
Sheena is a caring, talented coach committed to supporting and empowering professionals to lead authentically.
She has led large teams to drive a diverse set of impactful solutions for public and private sector organizations and is recognized for her ability to collaboratively partner with leaders to create transformation. Clients value her insights and innovative thought partnership.
Meet Elizabeth
Elizabeth is an engaging thought partner who values supporting professionals with their development and career success.
She has led multinational engagement as a content creator, human resources professional, and social entrepreneur. She enjoys coaching the "whole leader," including emotional intelligence, somatic experience, resiliency, and vision-casting, all in service of increased leadership effectiveness. Clients appreciate her inquisitive mind and warm personality.
Meet Sue
Sue is an engaging, supportive advisor passionate about coaching leaders and teams. She believes leadership development unlocks potential.
As an Army officer, strategy advisor, and consultant, she has led teams at all levels and has unique crisis management expertise earned through service in conflict zones and on the frontlines of the U.S.'s pandemic response. Clients appreciate her real-world experience and positive style.
Meet Dane
Dane is a supportive leader who creates comfortable learning environments that allow his clients to accelerate growth and development.
Having led as an Air Force officer, pilot, and entrepreneur, he has a diverse history of working globally in the aerospace, government, military, and non-profit industries. Dane is passionate about results-driven, values-focused leadership. Clients appreciate his helpful and engaging demeanor.
Meet Sherri
Sherri is a dedicated leader who quickly builds trust with her clients. She supports leaders in becoming more effective both personally and professionally.
Sherri brings a range of diverse experiences to her coaching work, including success as an executive and strategic human resource professional. She has worked in both the for-profit and nonprofit sectors. Clients appreciate her guidance and insightful perspective.
Meet Carrie
Carrie is a curious and supportive coach who helps her clients access their deepest resources to achieve their most important priorities.
She works with purpose-driven leaders and teams at all levels to expand their growing edges, attune to inner resources, create safe and productive relationships, and manage complexity. Clients appreciate her warmth and heart, incisive observations, and centered presence.
Meet Jamie
Jamie is a strategic leader dedicated to coaching success through the journey of learning, exploration, and application of best practices.
She brings her energy and experience leading teams across the organization to achieve a long-term vision while balancing innovation, risks, and current objectives. Her clients appreciate her motivation to partner with them to clarify their paths for development and performance.
Meet Steve
Steve is an energetic and creative leader who is passionate about coaching individuals to success at pivotal points in their careers.
He brings his perspective as a leader of large-scale teams and advisor to clients across multiple sectors and geographies to each engagement. Steve is a compassionate coach who has achieved results and revenue growth consistently as a leader. Clients value his open, warm style and his challenge to action.
Meet Jen
Jen is a trusted leadership expert who brings approachability and insight to help clients navigate leadership challenges and elevate team dynamics.
Her passion for fostering self-awareness, growth, and personal development resonates with leaders at all levels. Her experience across private, public, and non-profit sectors, coupled with her numerous certifications for a variety of leader and organizational assessments, allow her to bring valuable viewpoints to each client engagement.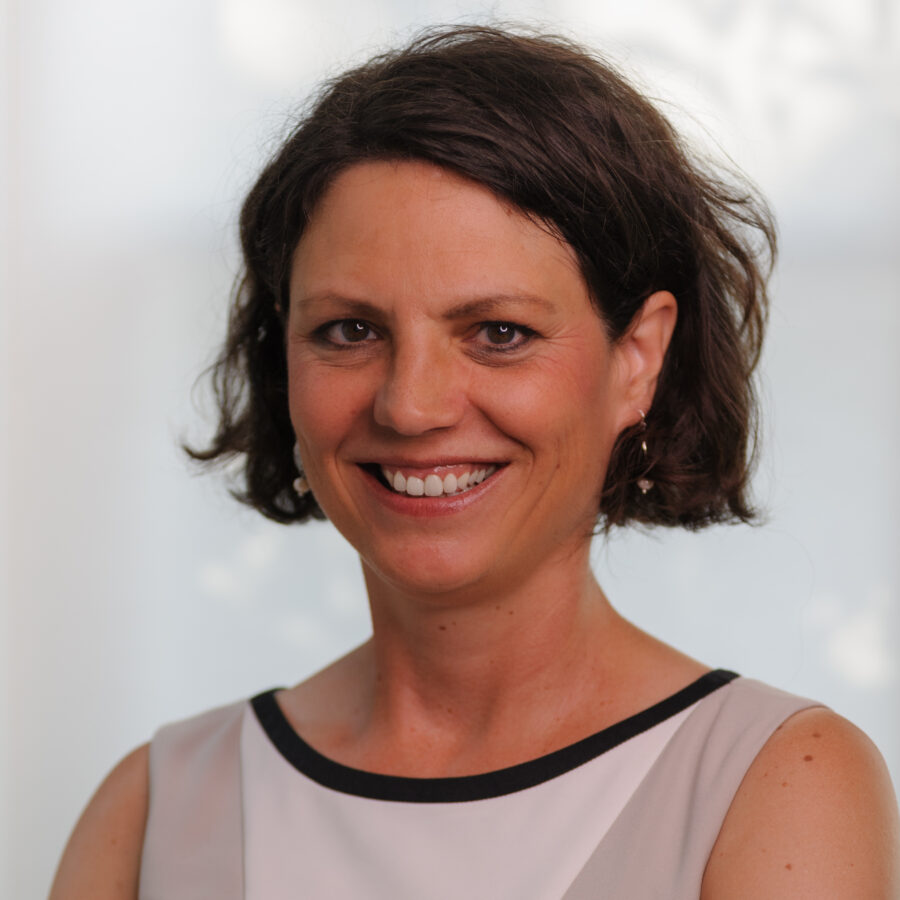 Meet Wencke
Wencke is a compassionate, imaginative coach whose positive energy is contagious. She inspires her clients to elevate their impact and results.
She partners with leaders at all levels to clarify and implement their vision. A well-published historian of the transatlantic world who has taught in Europe and in the US, she has a knack for untangling complex issues. Clients appreciate her trust in their capabilities and her enthusiasm for their opportunities.
Make the Choice that Leads to Results
We don't want your top talent to waste one more day giving their best but not achieving the results that matter most. Enroll your talented colleagues in Year to Rise for a powerful, lasting leadership development experience.
Frequently Asked Questions
What type of results does leadership coaching deliver?
Return on investment is important to the success of any program. In the beginning stages of our coaching programs, we work with our clients to establish goals that are important for them to achieve. Throughout the program, we track progress to ensure that we're driving toward the results that matter for each participant.

Typical program results include:

• Increased performance with role-related goals, metrics, and outcomes
• Improved team dynamics and output
• Stronger confidence
• Expanded problem-solving capability
• Better communication skills
• Effective conflict resolution
• More effective coaching and mentoring
• Enhanced peer relationships and collaboration ability
• Greater job and life satisfaction
• Higher quality, interdependent relationships

How is leadership coaching different than executive coaching?
Unlike executive coaching, leadership coaching is accessible to anyone, at any level of an organization. Also, the focus of the program is centered on behavior-based leadership skills development - i.e., people skills. This focus on the leadership skills necessary to lead self and others well can be different than other executive-level skills that might have more to do with business management.
What's the time commitment for a program participant?
Coaching clients need to be able to attend on average, 2 to 3, 45-minute coaching sessions per month. They'll also have on-the-job, action-based learning assignments in between coaching sessions to support applying lessons learned. Unlike "homework" from an academic program, these assignments are focused on demonstrating specific leadership behaviors to achieve greater results within current responsibilities. Coaching programs are designed to make professionals better … not busier.
How can I tell if coaching is "working?"
While the results of leadership coaching take time to be realized, individuals typically start to notice the effects of their coaching within the first few weeks of being engaged in a program. Clients who show up ready to learn, engage, and participate see results soonest.
Is the start date flexible?
Yes. Whether clients engage in the 6- or 12-month program, we'll be ready to start when they are. Programs begin on a rolling basis throughout the calendar year.
How do key stakeholders participate in the coaching program?
Lead Star coaches often connect with the managers, team members, and peers of program participants as they would like to be engaged to share feedback and set goals for the participant's program. All coaching program conversations are fully confidential so key stakeholders and participants can freely share their thoughts and perspectives to ensure a safe space for growth and development. Coaches use insights from key stakeholders to design programs that help participants best meet stakeholder expectations and support improvement with gap areas.
How is this program different from other programs?
We're not a coaching brokerage – your team members are partnered directly with a Lead Star team member. Lead Star's Year to Rise is a distinguished program because it's led by leaders who have real-world experience and follow proven, research-backed methodologies that have worked for thousands of leaders looking to advance. Our coaches are accomplished leaders in the private and public sectors and experienced consultants.
Do you use assessments and 360s as part of Year to Rise?
We're certified to deliver a full spectrum of leadership style and 360 assessments. These tools, when used appropriately, are very valuable in a coaching program. Working with our clients, we'll determine which assessment or 360 is right for them. Each coaching program we deliver is custom designed and specific assessments can be selected for use based on the goals clients are seeking to achieve with their development.
How do I know a Lead Star coach will be a good fit for my team members?
Fit is the positive connection between coach and program participant. Our Lead Star coaches have extensive experience leading diverse teams and coaching clients in more than 50 different industries. This allows them to easily connect with most coaching clients. In the rare instance that fit is not achieved, the coach will tactfully share this with the program participant, refund their program fee, and recommend alternate coaches that are likely to fit best with the participant.
Will coaching program participants be judged or evaluated?
Coaching program engagement is not scored, graded, or rated. All coaching conversations are confidential to ensure a high-trust relationship is formed between coach and participant and that a safe place for growth and development is established. Lead Star coaches will share feedback on participation, level of engagement, and positive progress with a participant's human resources team member or, in some cases, when clearly articulated to all involved, and with the participant's permission, directly to a participant's manager.
Does coaching really work?
Coaching is a highly effective way for professionals to improve their ability to lead and achieve results. If you are skeptical about the effectiveness of coaching, we encourage you to enroll a colleague or two in Year to Rise as a test of the program. Many Year to Rise clients choose the program based on a referral from a previous program participant.
What if my team members say they're too busy for coaching?
Unlike other leadership development programs, Year to Rise is not disruptive to a participant's schedule. There is no travel involved and no missed days from work. Every aspect of the program is designed to integrate into the participant's current schedule, routines, and responsibilities. After just a few coaching sessions, the coach fully understands the client's workload and fits right into each client's working life. Ultimately, coaching saves time and accelerates success by providing helpful guidance in timely ways, often by preventing mistakes or supporting growth that leads to more efficient or effective work styles and habits.
What could go wrong?
We've encountered nearly every scenario that has the potential to derail someone's coaching program. Some of the challenges include:

• There isn't a good "fit" between coach and coachee
• The participant gets reassigned to a new role and doesn't have the capacity to receive coaching
• The participant has time for coaching conversations, but isn't able to prioritize enacting coaching guidance
• Life events outside of coaching force the participant to be unavailable for their program

As experienced coaches, we know what to do when these situations arise. We'll work with every participant on a case-by-case basis to ensure that if challenges pop up along the way, they get resolved in a way that satisfies both the participant and our client partner.

Who is coaching not a good fit for?
We know this isn't a program for everyone. Year to Rise isn't a fit for anyone unable to:

• Focus their attention on their career development
• Engage in 2-3, 45-minute coaching sessions per month

Demonstrate an openness to receiving constructive, developmental feedback

Lead Star coaches are successful, yet are they relatable?
Lead Star coaches are real-world leaders. Because they consistently work with leaders at all levels - professionals from entry-level team members to C-Suite executives – they're in touch with the challenges coaching program participants are facing. They have a unique ability to connect their experiences, mistakes, and lessons learned to their clients in a humbling, yet inspiring, manner.
Contact Us
We can't wait to connect to discuss your coaching needs.
GET STARTED
We can't wait to connect. Complete the form to get started.
What Happens Next:
We aren't going to spam you with emails or send you unwanted communication. After you submit the form, we'll follow up with a few questions about what you are looking to accomplish and share a few resources to review before we connect.