Meet
Team Lead Star
We are a boutique leadership consulting firm that provides high quality learning experiences to clients via coaching, training, and strategy development solutions.
Founded in 2004, Lead Star is the company behind New York Times best-sellers, Spark, Bet on You and Leading from the Front. We are proud of our strong record of success in supporting clients with creative ways to grow leaders and results.
Lead Star's greatest strength is the high-caliber consultants and subject matter experts that form each client project team. Each Lead Star consultant has a unique combination of leadership experience, private sector success and proven academic excellence. The firm's leadership expertise has been highlighted by FOX News, CNBC, MSNBC, and CNN. Lead Star's success has also been noted in publications ranging from BusinessWeek to the Chicago Tribune, Financial Times, Inc., and The New York Times.
Courtney Lynch, Partner
Courtney is a strategy advisor and leadership consultant who brings a depth of leadership experience as a Marine Corps officer, executive, attorney, and entrepreneur to each client she serves. She supports clients in developing and implementing innovative strategies to achieve market success, designs and delivers leadership development and communication solutions that contribute to measurable results, and coaches influential leaders at all levels. Courtney is passionate about supporting the success of others. She holds a B.A. from North Carolina State University and a law degree from William & Mary.
Kristin Harrington, Partner
Kristin is a strategy advisor and leadership consultant who supports individuals and teams in navigating through uncertainty, pursuing excellence and realizing a shared vision to lasting results. She has turned around organizations on the brink of closure, created new business ventures with high profit margins, and scaled existing programs and services to fuel greater impact and reach. Kristin also has extensive workforce development experience with all ranges of the employee lifecycle from recruitment to retirement. She holds an MBA from the University of Michigan and a M.S. in Education from Dominican University.
Lily Martinez, Operations Director & Senior Consultant
Lily Martinez is a workforce development consultant who has two decades of experience in the workforce development system, including serving as Executive Director of a regional workforce board. In addition to running Lead Star operations, Lily supports clients with their recruitment, retainment, retention, and training goals. She has extensive knowledge of talent pipelines and management, process improvements, and an in-depth understanding of the workforce resources available to businesses. She is a fluent Spanish speaker and holds a B.S. in Organizational Management from Bethel College.
Josh Fisher, Senior Consultant
Josh is a leadership consultant and facilitator with significant experience leading effective teams. From his time as a Marine Corps officer to managing leadership development programming for a leading retail brand, Josh has logged thousands of hours developing, designing, and delivering programs to grow leaders at all levels. He is deeply committed to coaching leaders to new levels of performance. His clients experience emotional intelligence, resiliency, and self-management growth, thereby increasing productivity, motivation, and results. Josh holds a B.A. in Psychology from Old Dominion University and an M.S. in Leadership from Boston University.
Ben Grimes, Senior Consultant
Ben is a seasoned leadership coach and consultant who brings a range of diverse experiences to clients. From his career as an Army pilot and attorney to his leadership at the Department of Justice, Ben is also a recognized professionalism and ethics expert. A trusted resource to leaders seeking to shift performance and culture, Ben facilitates growth in a personal capacity, team leadership, organizational health, and enterprise success. His work is grounded in principles of trust, transparency, and empathy. He is passionate about the power and potential of leadership through a human lens. He holds a B.S. from the United States Military Academy at West Point and a law degree from the New York University School of Law.
David Griffin, Senior Consultant
David is a leadership coach and consultant with a unique blend of domestic and global leadership experience within diverse entities ranging from early stage startups to large Fortune 500 companies. He has led organizations through fast-paced organic growth, guided teams during mergers and acquisitions, and supported turnaround efforts. He is passionate about delivering strategies and results that generate profitability while developing the skills and contributions of leaders at all levels. He holds a B.S. degree in Computer Science from the University of Southern Mississippi and an MBA from the University of Dallas.
Ingeborg Kocher, Senior Consultant
Ingeborg is a strategic advisor focused on supporting clients in aligning people, processes, and technologies to achieve outstanding customer and employee experiences. With extensive experience working across industries in the U.S. and Europe, Ingeborg has a deep understanding of the challenges business face and the expertise to support them in navigating uncertainty. Her guidance allows clients to drive growth, improve efficiency and build resilience. Ingeborg holds a B.S. in Business Administration from Vienna University of Economics and Business and a M.S. in Environmental Management from Umwelt Management Austria.
Grant Roscoe, Senior Consultant
Grant has significant domestic and international leadership experience. He is known for effective strategy development and execution through operational excellence. With two decades of leading at the team, division, and organization level, Grant has a passion for helping companies deliver and sustain profitable growth by building strong teams and cultures, improving efficiency, and executing innovative strategies. He is a graduate of Texas A&M's May Business School (with an emphasis in organization development) and he holds a B.S in Mechanical Engineering from Durban University of Technology (South Africa.)
Liz Cranston, Senior Consultant
Liz is a leadership consultant and facilitator with a unique blend of leadership, strategy, and entrepreneurial experience. Having served as a Marine Corps officer and successfully built and led a logistics and analytics consulting firm, she has a dynamic ability to support managers and frontline employees in understanding leadership and recognizing pathways to grow as a leader and contribute stronger results. She has a strong record of improving internal and external communication strategies so that key stakeholders are aligned in expectations as they pursue desired outcomes. Liz holds a B.S. from Georgetown University and a law degree from Lewis and Clark Law School.
Angie (Morgan) Witkowski, Senior Consultant
One of Lead Star's founders, Angie is a dynamic, creative thought leader who knows how to unlock the capability and talent of leaders at all levels. After serving as a Marine Corps officer, Angie led in pharmaceutical sales for Merck and Pfizer. She's been a special advisor to the Chairman of the Joint Chiefs of Staff on diversity initiatives and engages routinely with boards and organizations to drive performance. Her competitive nature and motivation to win shows up in every client engagement as she inspires others to be their best. She holds a B.A. and an MBA from the University of Michigan.
Dr. Cara Alexander, Senior Consultant
Cara Alexander is a leadership coach, strategic advisor, and thought leader specializing in connected leadership. She has extensive experience strengthening systems across the U.S., Eastern Europe, Central and Southern Africa, and Southern Asia in public and private organizations. She assists leaders with building effective relationships and developing the cultural norms necessary for strong fiscal performance, teamwork, motivation, adaptability, and reduced stress. Cara holds an MSW from the University of Michigan and a Ph.D. in International Psychology from the Chicago School of Professional Psychology.
Sheena Marcus, Senior Consultant
Sheena is a leadership coach and consultant who brings clients a wide range of leadership expertise. She is recognized for her ability to collaboratively partner with leaders to create transformation. She has led large teams to drive a diverse set of impactful solutions for public and private sector organizations – including technology implementations, employee engagement, culture, and talent strategies, organizational strategy, change management, and diversity, equity, and inclusion solutions. Sheena is committed to supporting and empowering professionals to lead authentically. She holds a B.A. and MBA from American University.
Anne Terry, Senior Consultant
Anne is a strategy consultant and leadership coach who helps leaders and teams embrace uncertainty, collaboration, and experimentation to break through barriers and get results. She has developed and launched new products, led organizational transformations, and coached leadership teams through change in the healthcare, technology, digital content, and services sectors. Anne has extensive experience helping organizations sustain strong employee engagement and shift from a default culture to one that intentionally attracts, retains, and inspires employees to achieve their unique goals. She holds a B.S. from Brown University.
Sue Gannon, Senior Consultant
Sue is a leadership coach and organizational change agent with more than two decades of experience leading results. As an Army officer, strategy advisor, and consultant, she has led teams at all levels globally and has unique crisis management expertise earned through service in conflict zones and on the frontlines of the U.S.'s pandemic response. Sue believes professionals possess an untapped potential that can be unlocked through leadership development. She holds a B.S. in Psychology from the University of Pittsburgh and an M.A. in Management and Leadership from Webster University.
Dane Nielsen, Senior Consultant
Dane is a leadership consultant, coach, and facilitator who brings his clients a broad range of experience. Having led as an Air Force officer, pilot, and entrepreneur, he has a diverse history of working globally in the aerospace, government, military, and non-profit industries. Dane is passionate about results-driven, values-focused leadership. A United States Air Force Academy graduate, Dane holds an M.S. in Aeronautical Science from Embry-Riddle Aeronautical University, an MBA from the University of Virginia, and an M.S. in Leadership from Georgetown University.
Sherri Hillie, Senior Consultant
Sherri is a leadership coach and organizational strategist skilled in leading global change and workforce readiness programs. She has two decades of experience leading programs and teams that drive employee performance and retention. Sherri is also experienced in non-profit board leadership, focusing on developing growth strategies for organizational diversity, equity, and inclusion initiatives. She holds a B.S. degree in Mass Communication from Virginia Commonwealth University and an M.S. in Strategic Human Resources and Organizational Development from Johns Hopkins University.
Elizabeth Boesen, Senior Consultant
Elizabeth is a leadership coach and consultant with significant experience in cross-cultural change management. From her time leading content creation for the Davos Annual Meeting of the World Economic Forum to launching a cutting-edge labor practice program with Nike factories in three Asian countries to helping to find and fund social entrepreneurs worldwide with Ashoka, Elizabeth brings a broad international, sectoral, and cultural perspective to her work. She holds a B.A. in Political Science from the University of Chicago and an M.A. from the University of Geneva (Graduate Institute of Intl. & Development Studies).
Carrie O'Neil, Senior Consultant
Carrie is a leadership coach and organizational development practitioner specializing in integrated leadership development programming, talent development, effective communication, and strategic planning and visioning. Carrie has spent 20 years strengthening leadership capacity and spearheading change initiatives in complex organizational contexts, from foundations and companies to governments and international non-profits. She supports leaders in navigating complexity, connecting to their deeply held purpose and humanity, and partnering across differences to maximize their impact. Carrie holds an MPA from the Columbia School of International and Public Affairs, an Ed.M. in Human Development from the Harvard Graduate School of Education, and a B.A. from Dartmouth College.
Jamie Helmer, Senior Consultant
Jamie is a leadership coach committed to engaging and developing each client's unique talents, perspectives, and experiences. With more than two decades of management experience leading teams and organizations, she has delivered results focused on process improvement, efficiency, sustainability, and leadership that prioritizes the growth and well-being of others. Jamie earned a B.S. in Computer Engineering and an M.S. in Information Technology from Virginia Tech. She is a Six Sigma Master Black Belt and is Lean Certified from the University of Kentucky.
Steve Jefferys, Senior Consultant
Steve is a leadership coach focused on supporting leaders in navigating challenges and complexity. He brings significant experience leading large, multi-national teams in the advertising and marketing industry and providing client support to a variety of industries. British-born and raised, he has collaborated with leaders in multiple sectors and is passionate about guiding leaders in designing and developing their unique leadership styles. He holds a B.A. in History and an M.A. in International Relations from the University of East Anglia in the United Kingdom.
Jen Sanders, Senior Consultant
Jen is a dynamic and experienced facilitator, consultant, master trainer, and highly credentialed leadership coach. She supports leaders at all levels in the private, public, and non-profit sectors to navigate leadership challenges, strengthen teams, and develop personally and professionally. She also shares her passion, experience, and expertise with other coaches and trainers, facilitating certification-level programs in talent development assessments and coaching. Jen holds a B.A. from the University of Akron and an M.S. in Organizational Development from Trinity University.
Wencke Meteling, Senior Consultant
Wencke is a leadership coach who supports leaders in defining and delivering their vision for results. She brings international research, teaching, and leadership experience to her work, having served as a professor and scholar at Cambridge, Marburg, and Johns Hopkins School of Advanced International Studies. She excels at building trust, connections, and modeling authentic leadership with her clients. Wencke has a Ph.D. in history from Universität Tübingen, and she holds an M.A. in History and French from both Tübingen and Université de Provence Aix-Marseille.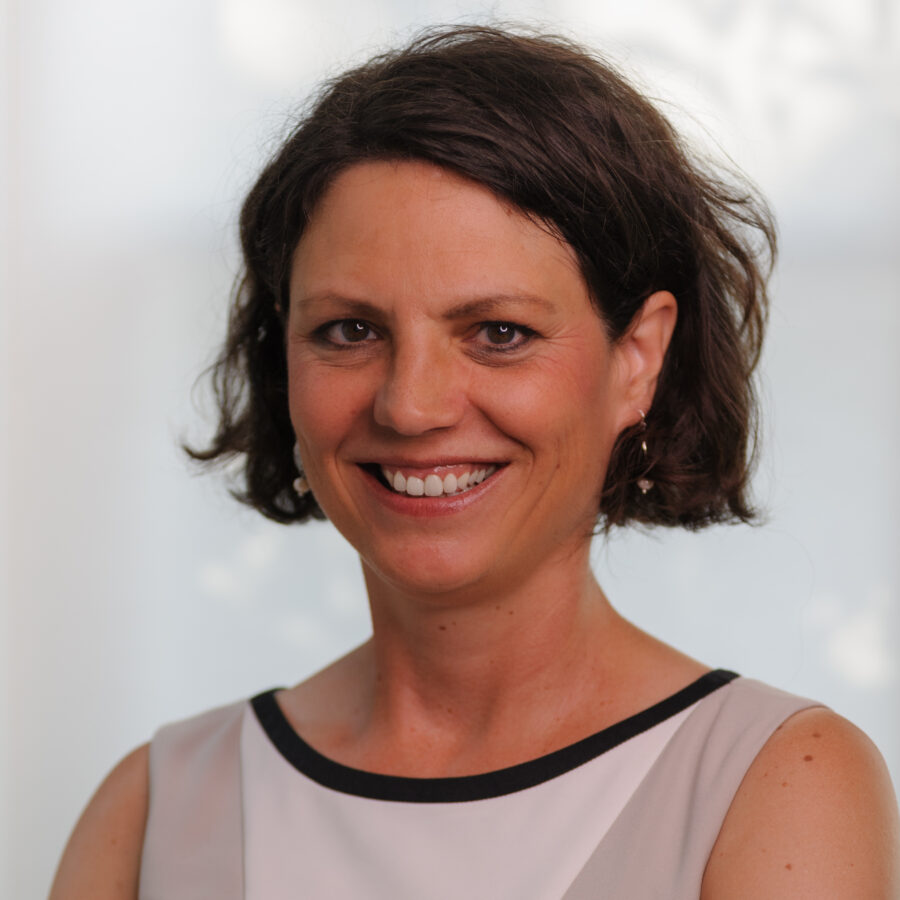 Beyond our consulting service team, we routinely engage with leading academic experts as valuable to support results for our clients.